By Richard Lawrence
DRS Technologies Canada Ltd, manufactures and supports a broad range of military communications, electro-optics, surveillance, and sensor signal processing systems for naval and ground applications, as well as electronic warfare threat simulation and training systems ranging from computer-based training to high-power threat simulators. But today they are all excited about the official opening of their new offices at 500 Palladium Drive in Ottawa. That's right. They've got a new logo and they've got new digs. And the new digs are big, at 130,000 square feet, which consolidates the engineering and manufacturing operations under one roof.
Thursday afternoon DRS held a reception, which was attended by industry and political people interested in both selling to the government as well as government people interested in procurement. Some of the projects under consideration at DRS are the Fixed Wing Search And Rescue aircraft with the Team Spartan putting forward the C-27J as well as the Littoral Combat Ship (LCS). As stated above, DRS has their fingers in a lot of pies but a product I particularly like is the Deployable Flight Incident Recorder (DFIR) that, in the event of an airplane crash, detaches itself from the aircraft and remains viable until found. Where this is particularly important is in crashes into oceans where the wreckage disappears beneath the waves never to be found. With one of these, the DFIR would detach and float in the water all the time sending out signals to its' location and recording drift information so that when found, searchers can backtrack to the point of impact.
The reception was held in the new building where they had setup a small showcase area and a speech/reception area. There were several notable persons in attendance including His Excellency Gian Lorenzo Cornado, the Italian Ambassador to Canada, and Ms. Karen McCrimmon, MP for Kanata-Carleton with MC duties provided by Ms. Anna-Karina Tabunar.
The first to speak was Mr. Mike Munro, DRS VP of Strategic Planning and Business Development, who mentioned briefly many of the projects in which DRS is participating and how the new facility will help the company move forward. Mr. Roger Sexauer, President of Maritime and Combat Support Services followed extolling the high quality of the work coming from Canada and how that places the Kanata plant as a world class service. And let's not forget the politicians as Ms. Karen McCrimmon, MP for the area, spoke as well and did note that government did seem to have some issues with procurement but that things were now moving steadily forward under the Liberals. Lastly, Mr. Allan Hubley, Councillor for Kanata South, spoke about how much DRS has done for the local area with jobs and continued investment and presented Mr. Munro with a plaque from the City. The last piece of business was the ceremonial cutting of a ribbon to officially open the building after which the reception continued.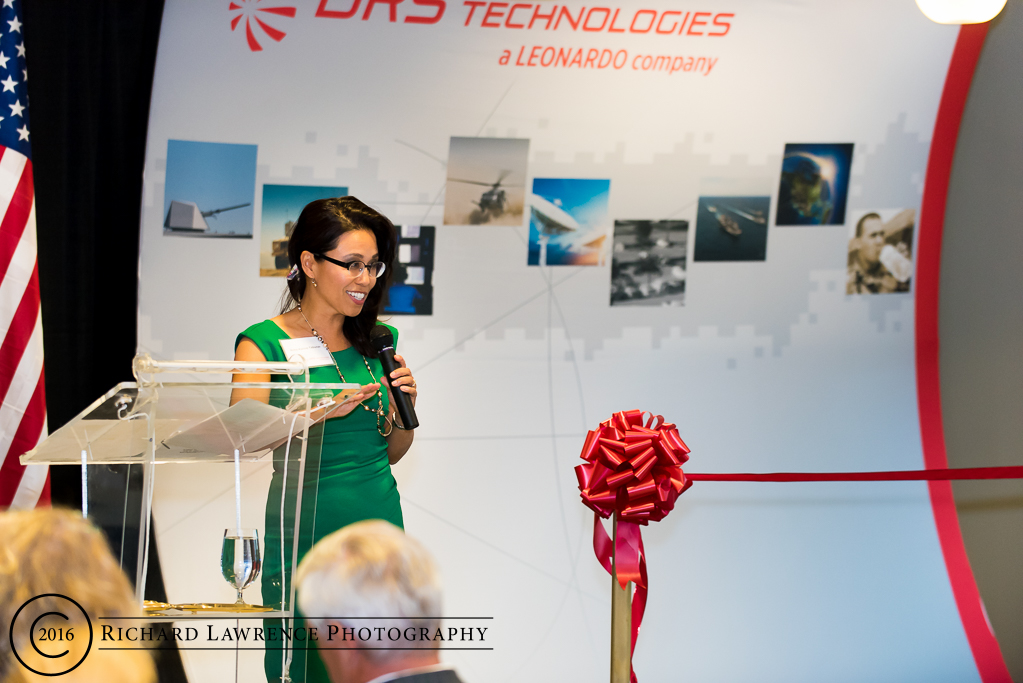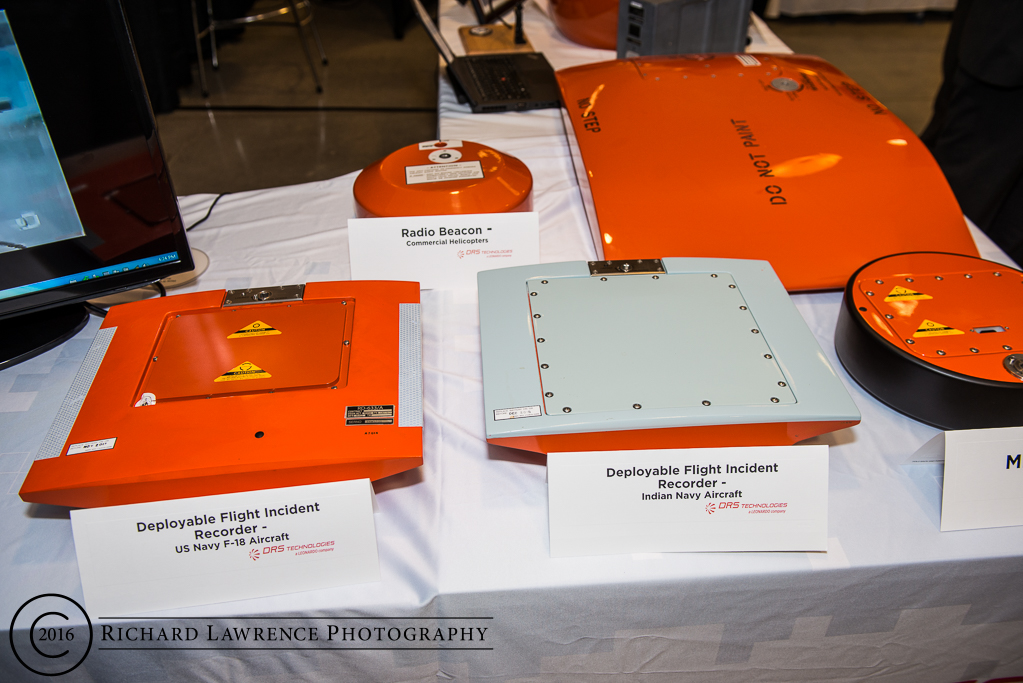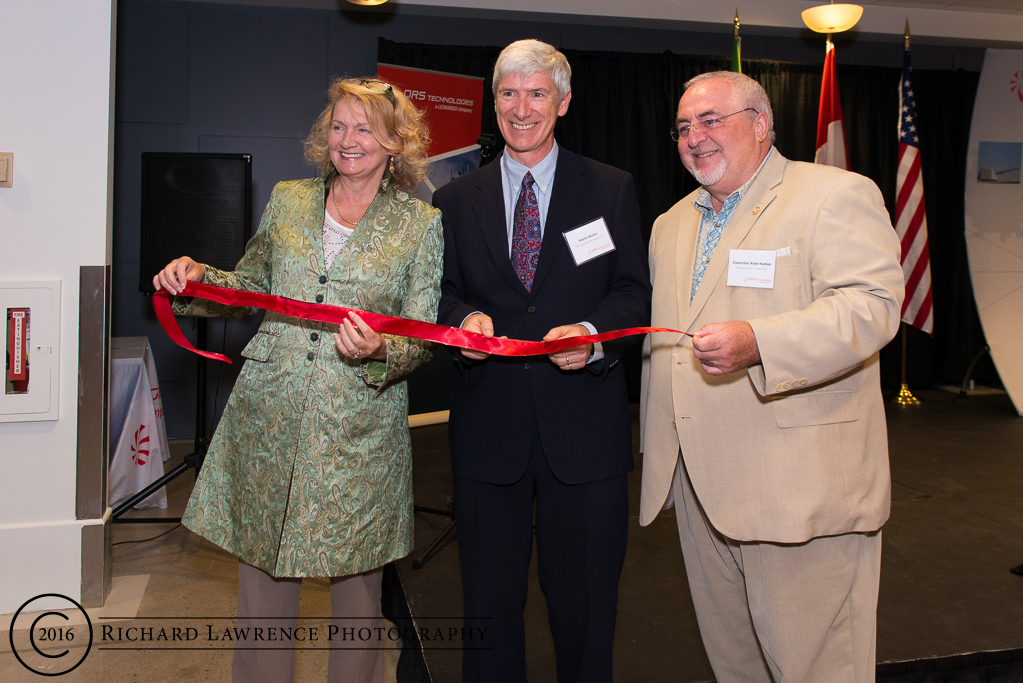 For more photo's by Richard Lawrence click here